Workstations in accounts departments, offices, banks, and post offices
Many institutions and companies make use of an electronic document turnover, so computers are an integral component of their equipment. However, modern computers feature a far greater capacity than that required for office applications.
If compared to using separate computers, ASTER ensures a better value (price/quality relation) and can be recommended for office units, banks, and post offices.
Banks, offices, and post offices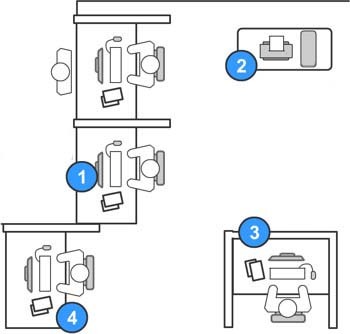 Figure 1. Example of ASTER 4 in 1 application to computerize office workers' stations
Advantages of ASTER application for computerization
You can reduce costs of equipping workstations for employees. One system unit can provide up to six clerks with independent computer stations.
You do not need to fit the local network. All common resources and devices are automatically accessible from each station.
Electric power is saved thanks to the reduction of the functioning equipment quantity.
A faster and less costly modernization. In fact, you will need to upgrade only one computer.
Less space is needed for the stations. This is a plus for premises with a small area.
Different ASTER editions can be used to assure optimal productivity of the stations. At the moment we offer versions for 2,3,4,5 and 6 workstations on the basis of one system unit.