Best gaming laptop deals for October 2022
PC gamers have typically cast a suspicious eye towards gaming laptops, but a lot has changed in recent years as computer hardware has advanced to the point where the best gaming laptops can now hold their own against desktop PCs. That's thanks to mobile GPUs that are capable of running the latest games with the settings cranked up, and most of today's gaming laptops even boast features like vertical sync and enhanced refresh rates — technologies that you used to only see on higher-end desktop monitors. You no longer have to empty your savings account to score a good portable gaming machine, either, and our roundup of the best gaming laptop deals proves it. Read on if you're looking for a new portable battle station and want to keep some cash in your pocket:
Asus TUF 15 RTX 3050 Gaming Laptop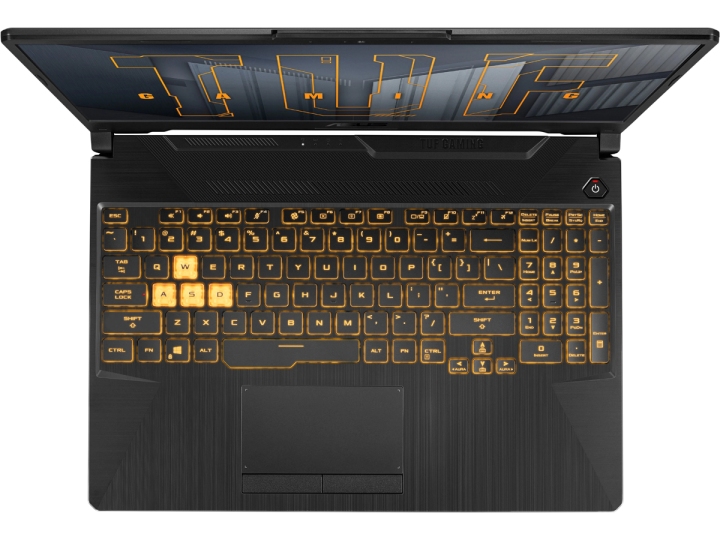 Why buy
Great value
Good specs for a cheap gaming PC
Full-sized keyboard doesn't feel cramped
Nice-looking design
Asus isn't as well-known for gaming as names like Alienware, but this brand has some pretty solid gaming machines under its umbrella. The Asus TUF 15 notebook is one of them, and this 15-inch laptop is a highly affordable gaming battle station that you can fold in half and put into your backpack or shoulder bag. And with an HDMI port, you can even hook it up to an external monitor when you're back at home for a desktop-like gaming setup.
Under the hood, this gaming laptop combines the speed of an Intel i5-11400H processor, 8GB of RAM, and an Nvidia GeForce RTX 3050 graphics card with 4GB of VRAM. That's enough power to enjoy modern games at decent settings while also delivering plenty of juice for work — this would be a fine laptop for a student who likes to kick back with some gaming after a day of class. The full-size backlit keyboard is also ideal for working on comfortably, and you even get a numeric keypad.
The chassis has a nice-looking design that's not too garish, too, making it suitable for classroom and workplace environments. This multimedia machine can be yours for a great price, and it's easily one of the best cheap gaming laptop deals on the market right now.
Acer Nitro 5 RTX 3060 Gaming Laptop — $729, was $1,000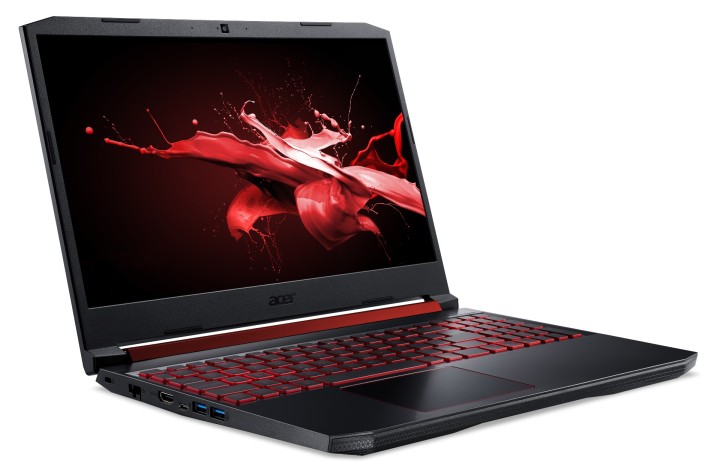 Why buy
Great value
144Hz refresh rate for 60 FPS gameplay
Nice design
Solid hardware for playing the latest games
Acer is a value leader in the world of laptops, and gaming laptops are no exception. The Acer Nitro 5 is one of the best budget laptops on the market for gaming if you want a solid machine for work and play that won't set you back more than a grand. This one pairs a Ryzen 5 5600H processor with a GeForce RTX 3060 graphics card, one of Nvidia's RTX 30-series GPUs, which has 6GB of GDDR6 video RAM. It comes with 8GB of RAM and a 512GB SSD as well.
That hardware is more than capable of playing new games at good settings, and it's helped further by the 1080p display's smooth 144Hz refresh rate. This higher refresh rate allows you to game comfortably at 60 frames per second without annoyances like visual stutter or screen-tearing. The 15.6-inch screen is surrounded by slim bezels, too, giving the laptop a nice gamer aesthetic that's suitably modern without looking too chunky.
You can often  expect to pay nearly a grand for a gaming laptop sporting a GeForce RTX 30-series graphics card, but a nice discount knocks this machine down to a very affordable price right now.
Gigabyte A5 K1 RTX 3060 Gaming Laptop — $899, was $1,199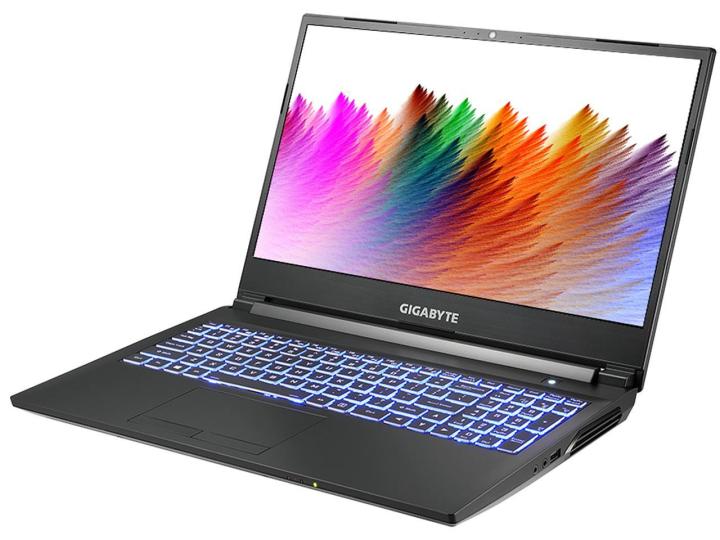 Why buy
Understated style
Perfect hardware configuration for its price point
Comfortable keyboard
Ideal for both gaming and productivity
If you're looking for one of the best gaming laptop deals for under a grand but one that doesn't skimp on hardware, the Gigabyte A5 K1 is a fine choice. Normally, the GPU is the most expensive part of a gaming machine — if any component will bottleneck your gaming performance, it's going to be the graphics card. However, the CPU and RAM are still very important, as they handle general computing tasks as well as almost everything else you're doing when you're not gaming.
This gaming laptop sports a Ryzen 5 5600H CPU, and on top of that, it's got 16GB of RAM which is fantastic to see on any sub-$1,000 gaming laptop. The star of this show is, of course, the graphics card: Here, you get a GeForce RTX 3060, one of the best mobile GPUs on the market now. This processor, RAM, and graphics card combo is more than sufficient for tackling modern games at high settings for years to come, and with that GPU, you have plenty of horsepower for video work and multitasking as well. You even get 512GB of solid-state storage.
The attractive chassis and backlit keyboard also look great if you'd prefer something that's a little sleeker than most gaming laptops and don't want something that's too garish. And with this hardware, it's one of the best gaming laptops money can buy.
Asus ROG Strix G15 RX 6800M QHD Gaming Laptop — $1,100, was $1,700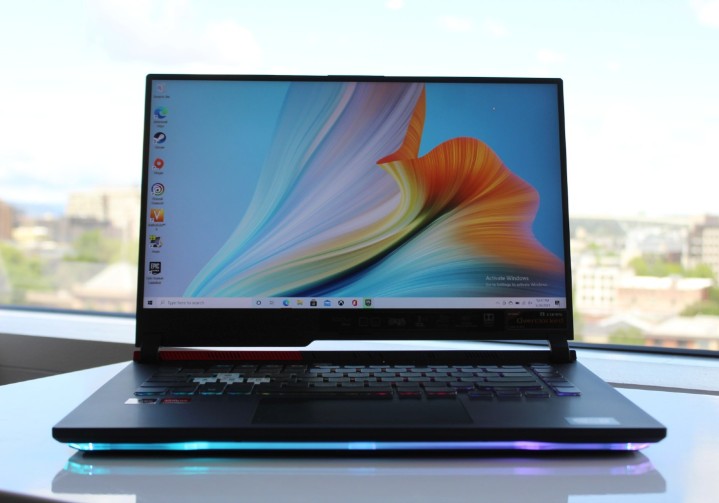 Why buy
Fantastic hardware setup
165Hz 1440p display
Striking LED-accented aesthetic
Powerful graphics card
Asus is a maker of some of the best gaming laptops to come along in recent years, and its ROG Strix G15 Advantage Edition is a great upgrade over standard 1080p gaming laptops if you want a larger, crisper picture. With its 15-inch 1440p display, this gaming laptop fits the bill, giving you a noticeably better resolution to work with but without the refresh rate limitations that usually come with laptops.
The highlight of this design is the sleek frame and QHD display, but it's got the hardware where it counts, too. Its AMD Ryzen 9 5980HX processor packs eight cores, which is superb for productivity and multi-tasking. It's no slouch for gaming, either, with its beefy Radeon RX 6800M GPU. Better still, you've got 16GB of RAM — double the amount that you usually see on laptops.
That QHD display has a 165Hz refresh rate as well, so you don't have to worry about the screen being unable to keep up with all that hardware when you're playing at higher framerates. If you you want a muscular gaming laptop that'll last for years and years, it doesn't get much better than this.
Asus ROG Zephyrus 14 RTX 3060 QHD Gaming Laptop — $1,300, was $1,550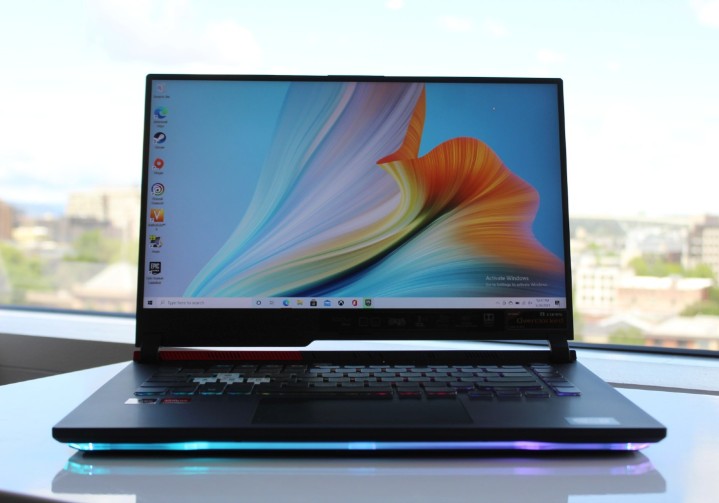 Why buy
Excellent hardware setup for QHD gaming
QHD 120Hz panel
Thin and light
Slick design
If "cheap" isn't in your vocabulary and you want a serious gaming laptop that will last you for years to come, the Asus ROG Zephyrus 14 needs to be on your radar. This on-the-go gaming PC is a practical size with its 14-inch QHD display, and its striking yet understated design and narrow bezels keep the laptop slim enough that it won't weigh you down.
That 1440p screen is also a very impressive 120Hz panel, with a boosted refresh rate being a must-have for any proper gaming laptop. Its gorgeous QHD resolution also lets you enjoy your games, movies, and other entertainment on a screen that's superior to standard 1080p panels. The screen ensures that you get the most out of the hardware under the hood.
And you'll want a display like that to go with the hardware: This QHD gaming laptop laptop comes loaded with a Ryzen 9 5900HS processor, a boosted 16GB of RAM, and a GeForce RTX 3060 GPU, meaning this machine will effortlessly handle new releases for years. You get a 1TB SSD for installing your game library as well.
When are the best gaming laptop deals?
Gaming laptops (and laptops in general) are hot items, but they're also pricey. That's why it's always a good idea to poke through any and all gaming laptop deals that are available when you're in the market for a new one. Even a budget-friendly computer isn't a small purchase by any means, and a good gaming laptop deal can easily save you hundreds of dollars on what is likely to be the most expensive piece of tech you own.
It shouldn't come as a huge surprise that the best gaming laptop deals are up for grabs during big seasonal sales. Retailers run big sales during holidays and especially during holidays that involve three-day weekends as people love to shop during these times. Presidents Day, July 4, and Labor Day are popular examples. But the biggest gaming laptop deals always come during huge retail events like Amazon Prime Day and Black Friday (now a weekend-long event that includes Cyber Monday).
Oftentimes, however, if you need a new laptop — particularly if you use yours for work or school — you can't afford to wait weeks or even months for the next big sale to arrive. After all, the biggest blowouts like Prime Day and Black Friday/Cyber Monday only happen a few times a year. If you don't have the luxury of waiting, then the good news is that retailers are offering up good gaming laptop deals pretty much year-round. Just do your research and keep an eye on this roundup right here, as we'll always keep you updated with the best gaming laptop deals that are available.
Source:https://www.digitaltrends.com/dtdeals/best-cheap-gaming-laptop-deals/ Date: 25.10.2022г.