Here's how to give a Steam game as a gift
If you're looking for the perfect gift for a fellow gamer, you can't go wrong with gifting a game on Steam. Gifting games used to be relatively easy, as long as you had an email address, but today you can only give games to Steam members who are on your friend list.
Even though the gifting process is a little more restrictive, it's still possible to buy your family and friends games you know they'll love.
How to gift a new game on Steam
Previously, it was possible to send a game to anyone with an email address, and the message would include instructions on how to set up a Steam account and download their new purchase. Now, you can only gift new games to people who already have a Steam account and are on your friend list.
Step 1: Make sure your friend has a Steam account.
Step 2: If you want to buy someone a game who does not have a Steam account, they'll have to set up a new account and download the Steam client.
Step 3: Once they are set up, you should go to the Friends drop-down menu. Select Add a Friend and search for their username.
Step 4: Invite them to become your friend. Once they accept your request, you can send them a game.
Step 5: Locate the game you want to give in the Steam store, either directly in the client or through the web portal, and select Add to Cart. If you already own the game in question on your own account, there will be a note just above the buy option that says "Buy this game as a gift for a friend."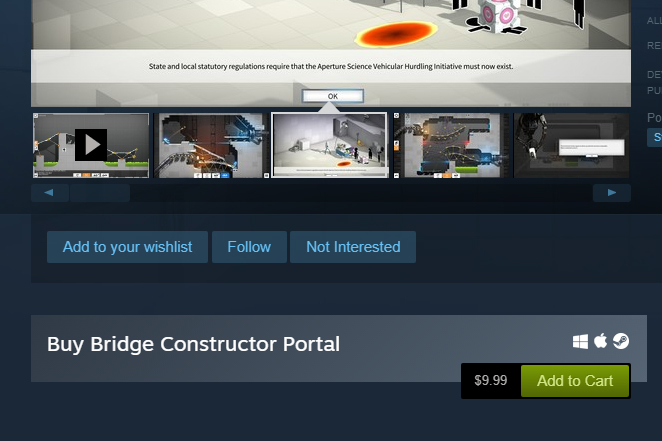 Step 6: Select Purchase as a gift.
If you already own the game, Purchase for myself will be faded and unresponsive, since you cannot own multiple copies of the same game anymore.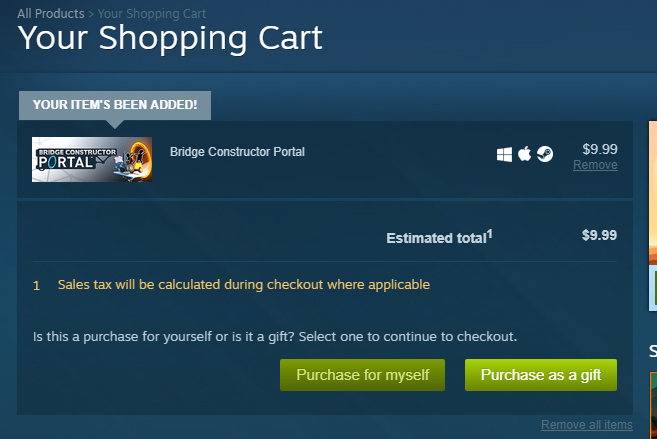 Step 7: Select the recipient from your list of friends. You can choose to schedule the delivery at a later time and date if you want to set it up to arrive on a delay and be a surprise for a particular occasion.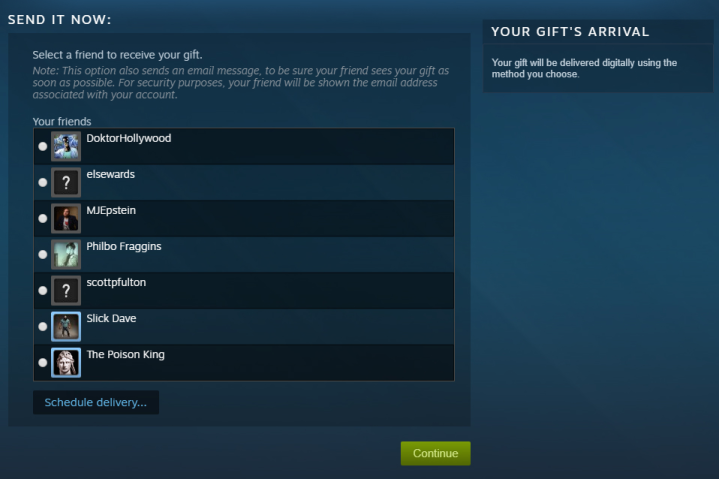 Step 8: Personalize your gift by filling in your friend's name and writing a message. This can be anything from a simple happy birthday or happy holidays to a heartfelt letter or funny message.
Step 9: After personalizing your gift with a note, press Continue and proceed to the regular purchase screen as if were buying a game for yourself. Then, it's on your friend to accept the gift. Once they add it to their library, you'll receive a notification.
How to gift a duplicate game on Steam
Valve recently changed Steam's gifting policy in order to crack down on key resellers and people circumventing regional price differences, so you can no longer purchase and hold onto game codes for an indefinite period. Any residual codes you may still have are still around, however, and can still be given out as before.
Step 1: Under the Games tab in the Steam client, select Manage Gifts and Guest Passes,
Know that you will only be able to find this option when you're using the Steam client software, so ensure you have it installed before searching for this.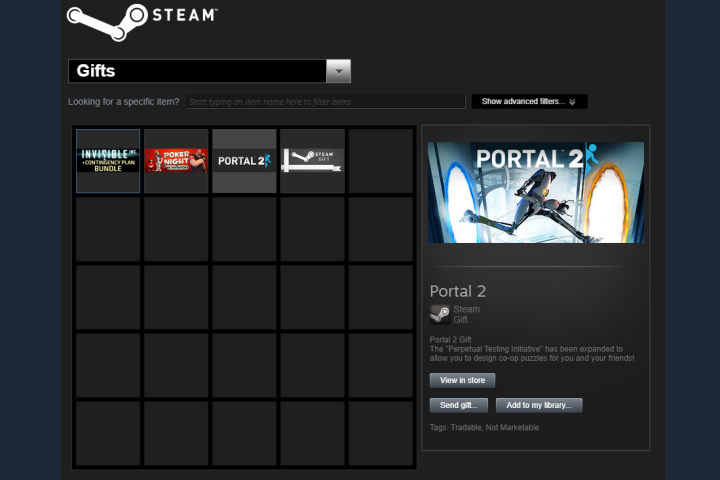 Step 2: Select the duplicate game you want to gift.
You might have copies of a game that you can give to someone else; if so, you'll notice them in the grid.
Step 3: Select the game you want, then look to the right and choose the Send Gift button.
If you are sending the game to a friend on your friend list, you can transfer the game over to them using Steam with just one simple click. Contrarily, you can also type in their email on the following page and send it to them using that process.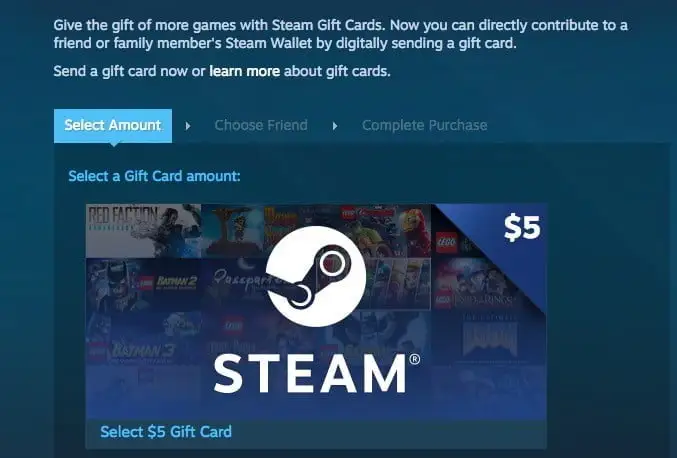 Step 4: After you have added the recipient's information through either process, click Next and continue from Step 6 listed above.
Give a Steam Wallet code
You can give a Steam Wallet Code to anyone who has joined your Stream friend list for at least three days.
Step 1: You can purchase Steam Gift Cards at the following prices: $5, $10, $25, $50, and $100. Just pick the specific amount you want to offer.
Step 2: Select the particular friend on your list who you want to send the gift card to.
Step 3: Make the purchase.
Immediately after your friend receives and opens the gift, they will see the money appear in their Steam Wallet, and they can use it right away.
Source:https://www.digitaltrends.com/gaming/how-to-gift-games-on-steam/ Date: 10.10.2022г.