Internet cafes, trade shows, workshops, conferences, and presentations
Nowadays Internet cafes, conference halls and presentations are common elements at various trade shows, conferences, and workshops. Hundreds of thousands of seminars and corporate meetings held in Russia annually require simple solutions for providing an Internet link, e-mail, and other net services
ASTER is a fast, easy, and mobile way for providing conferences, seminars, and trade shows with internet-connected workstations.
Seminars, conferences, presentations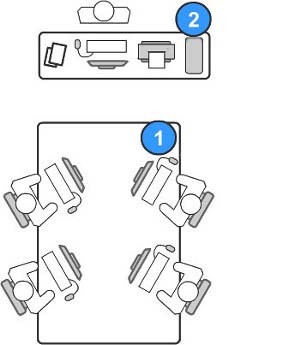 Figure 2. Example of ASTER 5 in 1 application for seminars
All-in-one-box
Five stations operating in the network, each comprising a monitor, a keyboard, and a mouse. All five are functioning from just one system unit.
Better than five computers
The entire system has a single IP-address, which reduces the costs of Internet and local network connection.
No need for a local net among the stations, as all stations work from the same system bloc. Internet and peripheral devices (printers, scanners, and others) are automatically accessible from all workstations.
Mobility. A fast and easy way of rearrangement and disassembly if safety cannot be guaranteed.
Less space required. Since there is actually only one computer, the whole system takes up much less space, which is important for trade shows where floor space is limited.
Fewer electric power outlets are necessary.
Costs for equipment purchasing can be cut down to 80%, as each workstation is only made up of a keyboard, mouse and monitor, while all common resources are automatically available.
The administration process is simplified