The best ergonomic mouse for 2021
If you've ever had pain in your hands or wrists, you know it can severely affect your productivity. An ergonomic computer mouse can ease the pain and numbness of working at your computer all day.
Luckily, there are plenty of options for ergonomic computer mice regardless of your budget or other needs. You can choose a mouse with a traditional design, or something more modern. Read on to learn which ergonomic mouse is right for you.
Best ergonomic mice
The best
Logitech MX Vertical
Building off developments in its other ergonomic mice, Logitech's MX Vertical is the company's first real attempt at a tall mouse that tackles the problems commonly associated with long-term mousing discomfort. Logitech claims it can offer up to a 10% reduction in muscle strain with extended usage. While that sort of metric is hard to test accurately, we did find it supremely comfortable during our testing. Better yet, it's intuitive and easy to get to grips with.
With a hefty but not overblown tilt angle of 57 degrees, the MX Vertical remains functional as an everyday mouse while still providing the benefits of a more ergonomic peripheral. Its natural wrist positioning forces you to rest your hand in a more conducive to long-term wrist health.
On top of all of its ergonomic features, this mouse looks good, too. Its combination of rubber and aluminum gives it a premium feel and finish that, for $100, feels well worth it to enjoy the benefits of ergonomic mousing. With wired and wireless options over Bluetooth (up to four months of battery life) and USB, it should work fine while you're on the move or when tethered to a desk. Despite stiff competition, the Logitech MX Vertical steams ahead as the best ergonomic mouse you can buy today.
The rest
Logitech MX Master 2S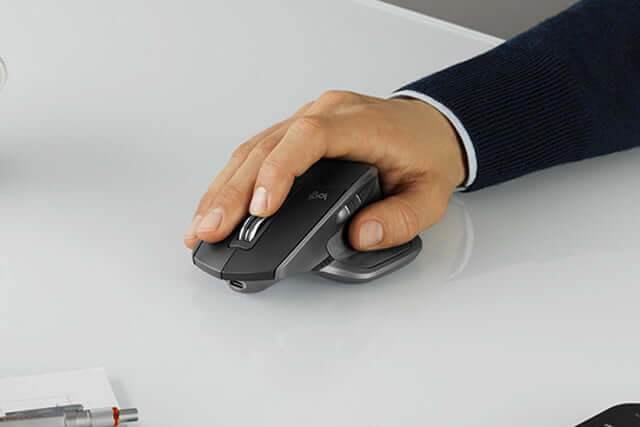 An ergonomic mouse's real purpose is to provide comfortable, full-hand support for the user and encourage good forearm posture while providing a reliable input option for traditional computing tasks. With an expansive thumb rest and design that cushions and molds to the palm, the MX Master 2S is a supremely comfortable and functional mouse.
The MX Master 2S sports a sensitivity of 4,000 DPI, and its wireless battery life of 70 days means you don't need to worry about recharging the battery continually. With a great blend of features and comfort, it's a fully featured ergonomic mousing solution.
Exclusively available for right-hand users, the hand-sculpted design of the MX Master 2S is specially made to keep your wrist in as neutral a position as possible in the horizontal orientation. It uses a laser sensor (rather than optical), so it can track on any surface, recharges quickly (three minutes gives you a day of juice), and it can be paired over Bluetooth with up to three different devices.
Anker Wireless Vertical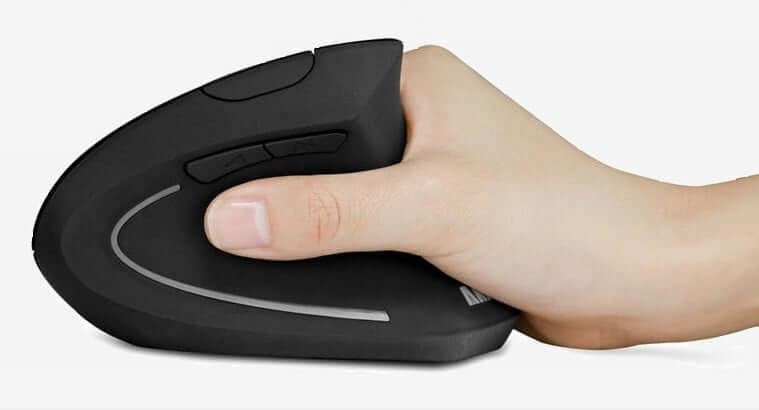 Your wrists don't care how expensive an ergonomic mouse is, which can be a problem for those who don't want to spend a lot of cash on a mouse replacement. Fortunately, Anker's solution is a great vertical ergonomic model that's as affordable a mouse as you can find. It offers options for 800, 1200, or 1600 DPI optical tracking that you can switch between to find the sensitivity that you like and includes built-in previous/next buttons for easy browsing — although they, like all five buttons on the mouse, can be mapped to different commands if you prefer.
While the Anker Wireless Vertical runs on two AAA batteries, it does help conserve battery life with a power-saving mode that it will enter after eight minutes without use. While we're fans of the design and the price is amazing, we should note that this mouse is a bit large. If you have especially small hands, it might prove not easy to use. It's also right-handed only.
Microsoft Sculpt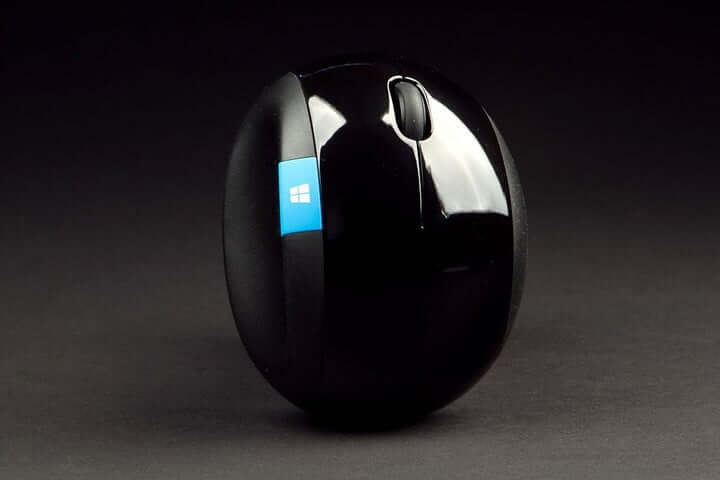 Taking a much more minimalist approach to ergonomic mouse design, Microsoft's Sculpt mouse is a rounded blob designed to offer reliable palm support without extraneous features. It has a thumb rest to cushion your thumb into the side of the mouse, but it's bulbous design, as we called it, is intended to teach you to lift your wrist off of your mat or desk when using it — encouraging the use of forearm muscles, rather than wrist tendons, to support your hand.
Effectively, the Sculpt aims to have you do the hard work of supporting your wrist and mousing hand yourself, rather than acting as an overall supportive tool for you.
The Sculpt has the usual pair of left/right-click buttons and a central scroll wheel to move in four directions. It also has a side-mounted "Windows" button, which gives Windows users quick access to the Start menu and a secret "back" button hidden near the mouse's rear for faster browser navigation.
This Microsoft Sculpt is powered by just two AA batteries and connects up to your PC using an included 2.4GHz USB dongle. If you don't like this mouse's shape but do like its other features, Microsoft also has a "comfort" mouse with a more traditional shape that you might like.
Razer DeathAdder Elite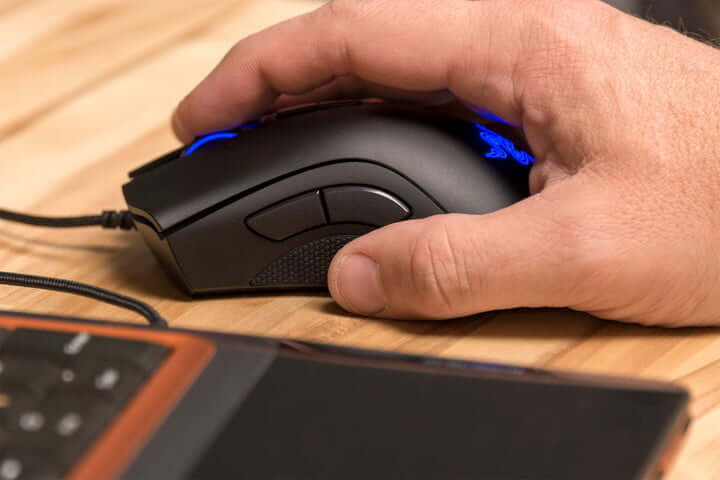 Many gaming mice use ambidextrous designs that cater to claw or finger-grip mouse styles, but several mice also offer excellent ergonomic support. The Razer DeathAdder Elite is one of them. One of the best mice we have ever reviewed provides impressive gamer features while still providing decent support for your wrist and hand, no matter your grip style.
Source:https://www.digitaltrends.com/computing/best-ergonomic-mouse/ Date: 26.01.2021г.